Odette Siggelakis-Andrew
President & Owner
Odette Siggelakis-Andrew has over 49 years' worth of title experience as owner of Allstate Title Agency & East Coast Title Agency located in East Brunswick, New Jersey. She is committed to providing the highest quality of service by executing a thorough and comprehensive research strategy. She possesses expert knowledge in all aspects of real estate transactions such as home closings, residential and investment properties, and title documentation and examinations.
Debra Rivas
Title Officer / Settlement Agent
Debra Rivas is the Settlement Agent at Allstate Title Agency. With over 34 years of experience, her career started as a real estate paralegal before transitioning into the title industry. Debra works with attorneys, real estate agents, lenders, and all involved parties to facilitate accurate and timely processing of documentation.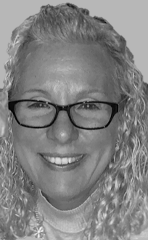 Joann Ryan
Title Officer / Reader
With over 35 years of experience, Joann Ryan has extensive searching knowledge. Prior to joining Allstate Title Agency, Joann worked in the courthouse conducting searches by utilizing the Russell Index.

Erica Andrew
Title Officer / Sales & Marketing
Erica Andrew has over 10 years of Sales & Marketing experience and believes that customer connections are the cornerstone of a successful business. She makes our clients' best interest her focus and ensures that clients receive consistent high-quality service, time and time again.
Professional Associations & Affiliations